Dublin Islamic Culture Exhibition 2018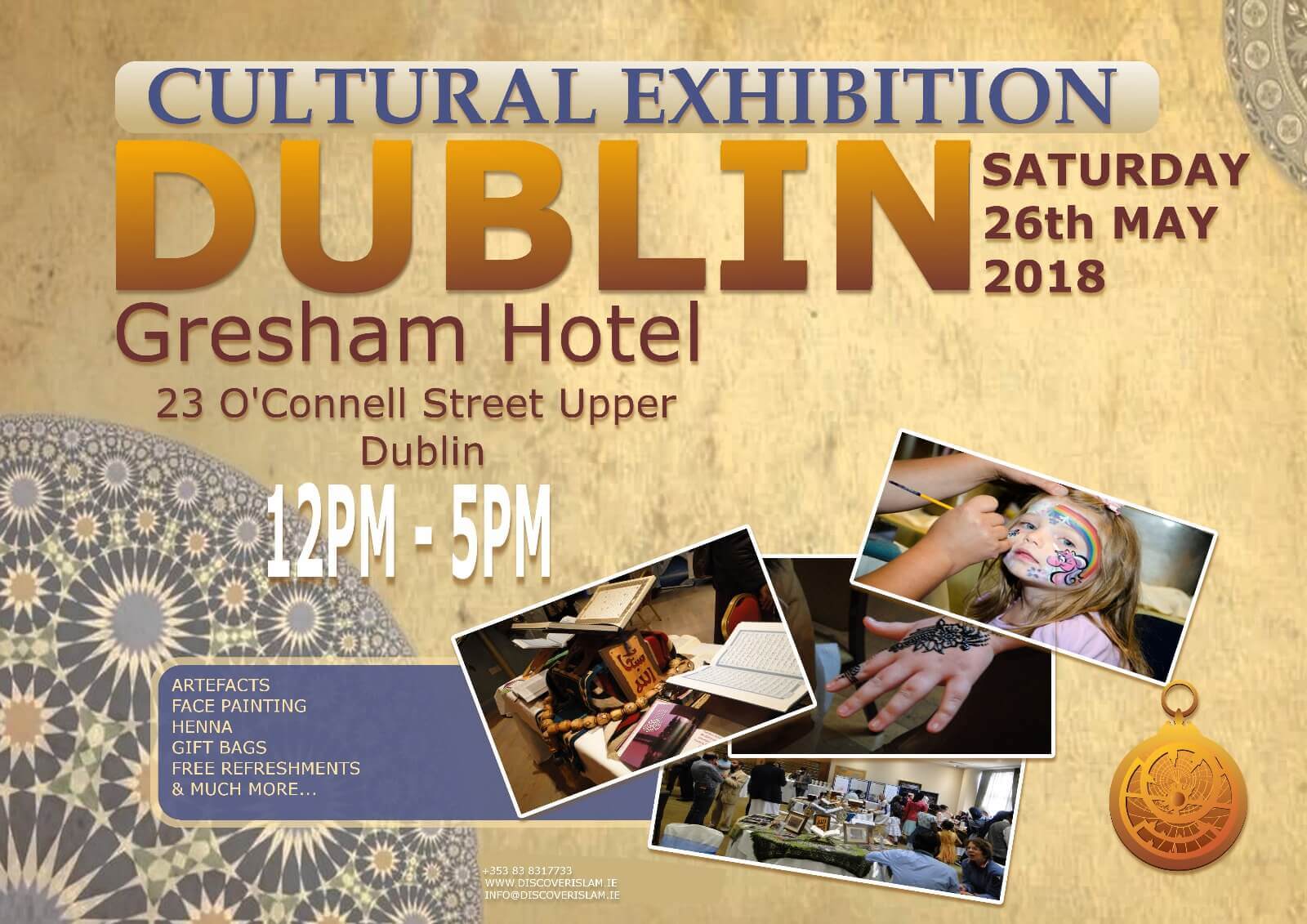 Dublin Islamic Culture Exhibition 2018, an opportunity to meet, share and experience the culture of your fellow Irish Muslims. Islamic informative & cultural exhibitions organised to offer visitors an insight into the Islamic faith. An environment of openness and willingness is created to present Islam. Discover Islam exhibition has an attractive display material with bespoke banners, artifacts, posters & banners.
Islam means submission to Allah (The one and only God) and believes in all the Prophets and their books. Islam teaches that one can only find true peace in life by submitting to the one and only God in heart, soul, and deed. One who submits to the one and only God and follows Islam is called a Muslim.
Do you have a question about Islam?
Would you like to know more about Muslims?
Join Us! Get your tickets online free from Eventbrite.
The exhibition will be free of charge with complimentary tea and coffee for all members of the public.